Welcome to the OMG It's a Giveaway Hop
hosted by Review Wire Media and Chatty Patty's Place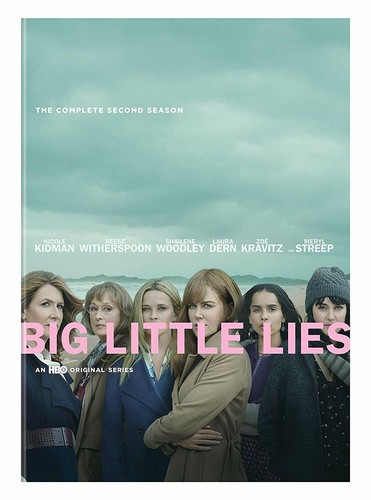 Big Little Lies was an exciting HBO mini series a few seasons ago based on the book of the same name by author, Liane Moriarity. The story revolved around a schoolyard scandal that leads to a murder and shocking revelations that rock a group of friends. The series was an exciting fast paced ride filled with terrific performances from a quintet of wonderful actresses: Nicole Kidman, Reese Witherspoon, Shailene Woodley, Laura Dern and Zoe Kravitiz as well as an amazing performance from child star, Iain Armitage prior to his taking on the title role in the series, Young Sheldon. The series was greatly entertaining, but the end left a lot of questions unanswered. Last year, there was finally a second season of the show, and now that second season is available on DVD. Although season 2 is not as good as season 1, the acting is still as stellar as ever with the addition of the incomparable, Meryl Streep to the cast and it did answer all the questions left from the first season. For more about Season 2 of Big Little Lies, see our previous post
Tips for Tuesday- Misc.: Big Little Lies The Complete Second
. Enter to win a copy of your own below:
Giveaway Dates 2/14 - 2/28
Giveaway Open to Ages 18+ US
Once you have entered our giveaway, hop around to the other blog listed below to see what other prizes you can enter to win.
Disclaimer:
Hosts and participating bloggers are not responsible for sponsors and self-sponsoring bloggers who do not fulfill prize obligations.